On a road trip from Colorado to California in 2009, brother and sister Daniel and Tevyn East were driving at night along Interstate 80 near the Nevada-Utah border when they noticed a pack of coyotes near the roadside. When one of the animals ran, or was possibly pushed in front of the car, the impact sounded fatal so the siblings thought there was no point in stopping.
Eight hours, two fuel stops, and 600 miles later they found the wild animal embedded in their front fender – and very much alive.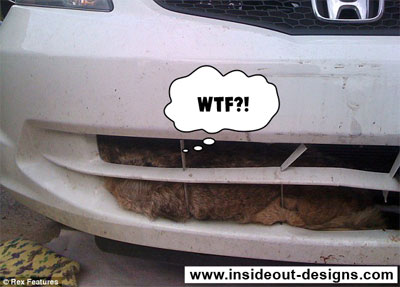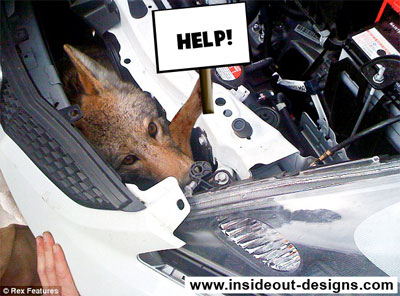 The entire front of the car had to be taken apart to free the coyote who was then taken to an animal shelter where he somehow managed to escape just a few days later.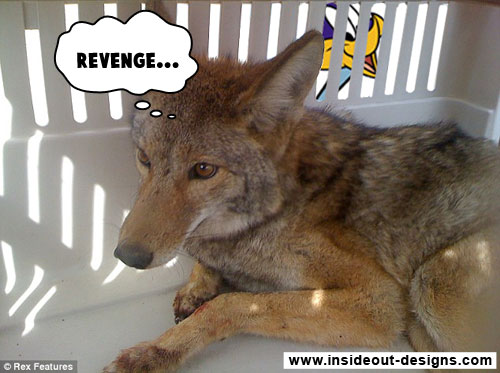 Based on a review of photographs taken of the animal, local authorities are now convinced that this "accident" may have actually been part of an ongoing rivalry between the coyote and a much smarter and faster road runner. Only a few weeks after the animal's escape, it was reported that the same coyote was seen wearing a pair of ACME jet skates as he was chasing the bird before smashing into a fake train tunnel painted on the side of a large rock.

– This has been a "Fun with Photoshop" Inside Out original –